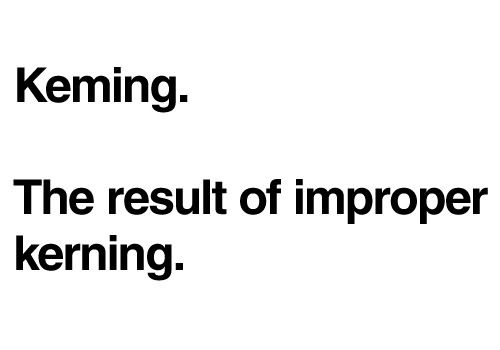 Woke up in the middle of the night and couldn't get back to sleep. While browsing around I came across
Typographunnies
. Typography related jokes? Premise doesn't sound very promising does it? But don't judge so quickly! Give it a try and you too will be giggling to yourself... possibly at 4 in the morning.
I love the simple execution of the site, especially the Q&A type of jokes. Last night I didn't click around and thought the site simply forgot to list the answers to those type of jokes but this morning while looking through them again I realized you had to click on the box in order to get the punchline.
I've never taken a typography class but most of the jokes weren't loss on me. Some good ones below and an explanation on why I singled it out:

So you have more than 5 styles but that doesn't make you the center of the Univers.
Oh, look who's talking, now go to Hell Vetica!
Quite possibly the most famous font out there, there's a
typography documentary
titled Helvetica and MoMA hosted an
exhibition
last year for the font.The original Helvetica family consists of 34 different font weights, and the Neue Helvetica family consists of 51 font weights. So you get the joke right? It's pretty ridiculous when I'm cycling through the font weights, a lot of them look unusable.
A sans-serif face walks into the street and is hit by a Swiss Modernist truck. The carnage is grotesk… but you know, akzidenz happen.
I was acquainted with Akzidenz Grotesk during Credit Suisse's One Bank corporate makeover. Up until then, our company's official font was Akzidenz Grotesk, during the makeover, Credit Suisse commissioned a derivative font titled, you guessed it, Credit Suisse Type. So when it came time to actually create an identity guide for our subsidiary, we had the Credit Suisse Type all ready to go, but no one abided by it anyway so it was never used. Helvetica, mentioned above, is a derivative of Akzidenz Grotesk.
Comic Sans
That's it... the whole joke is just mentioning the name of that font. God forbid any designer uses it or he/she would be chewed out by their peers. I still don't understand all the hate targeted at the font but I guess that's what makes me a noob.